WP GPX Maps Error: File /var/www/ride.bluecrocodile.co.nz/releases/20160107204732/web/app/uploads/gpx/activity_3100941845.gpx not found!
TMI warning: I had some stomach cramps and something of a runny bottom yesterday afternoon / evening and was concerned that might continue over night, but though I didn't sleep very well, things settled down and I'm feeling good this morning. My bum is also somewhat improved this morning too, so ready to ride!
As we've moved south the sunrise has got later, so rider's meeting has been pushed out to 0715. People also seem to have got into the groove of how long it takes to get themselves organised in the morning so less shuffling round super-early.
I quite enjoy the crazy of riding in cities like Agadir – we'd come in by a 'back route' which led almost directly to the campsite so it wasn't till this morning when we were heading at that we got to experience the full effect of way too many people on all forms of transport trying to get to their destination.
Surprisingly being on a bike isn't terribly scary – there is so much slow-moving traffic, from bike, to scooter, to horse-and-cart, that other drivers are well used to dealing with us – in my view it's safer here than in plenty of places I've ridden in the UK which are much more car-focused.
The wind wasn't as ferocious this morning as it had been yesterday afternoon, but through to the 55km corner was at least behind us, so even on my own I was making good speed. I'd expected that one of the faster groups who travel together (Kevin / Kevin / Mateo or Rod / Ken / Clive / George) might have caught me, but I guess the tail wind offsets some of the advantage of being in a peloton.
I stopped and got a Sprite before making the turn which put the wind much more to the side – not ideal, but could be worse. The thing that did get worse was the road condition – the highway had been super-smooth, but the side roads are worn tar-and-chip which makes them less comfortable.
Lunch wasn't quite at the high point, but was still in a great location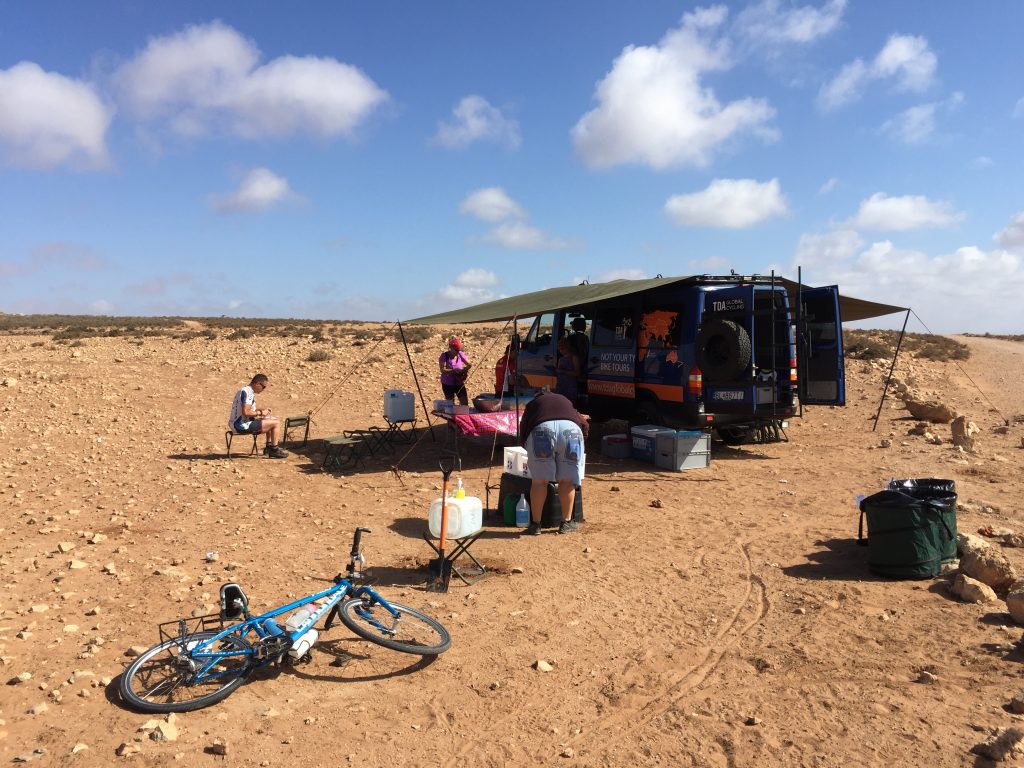 Super-fresh bread rolls as well as a good assortment of fillings and fruit salad of pineapple, mango and pomegranate – supper tasty!
Shortly after lunch we got the first taste of what's to come in terms of desert riding with long straight roads and sand blowing onto the road.

We'd worked our way inland quite a bit in the earlier part of the day but by just before 95km we were headed back down to the coast and continued to follow fairly nearby for the remainder of the afternoon – unfortunately this meant that the wind was now more in our faces than anything.
It was interesting to see many attempts had been made over the years to establish 'complexes', in the style of 'Urbanizations' in Spain – terraced apartments all facing the sea and surrounded by a big wall! Evidence ranged from
faded to illegibility fences, but nothing else
faded fences surrounding roads and street lights, but nothing else
partially completed complexes, now abandoned
partially completed, partially operation, but decaying complexes
places which have been operational, but are now derelict
So many hopes, dreams and Dirham wasted!
Coming along the coast had its advantages, the breeze was cool, and the view was impressive, but the drop-and-climb routine that's necessary to cross each watercourse coming down to the coast got to be pretty tough work.
I stopped at the 112km coke stop to try out Hawai – which is supposedly a delicious blend of passionfruit, orange and coconut – just tasted like weird Fanta to me, but at least it was cold, refreshing and provided a few hundred calories to keep tackling the hills.
In the town of Mirleft I stopped to use an ATM, and had been hoping for ice-cream, but it wasn't to be – I can only presume that the power supply is too unreliable for rural places to have freezers.
From there to the campsite wasn't very far, but I was getting pretty hot and tired by then, so it seemed to be taking an age and the last deep 'drop and climb' was decidedly unwelcome.
In terms of facilities this is probably the best of the campgrounds we've stayed in, but it really is a motor home location! Apparently there are 35 expected later in the month, most from Europe, and many of which will stay for 5 – 6 months!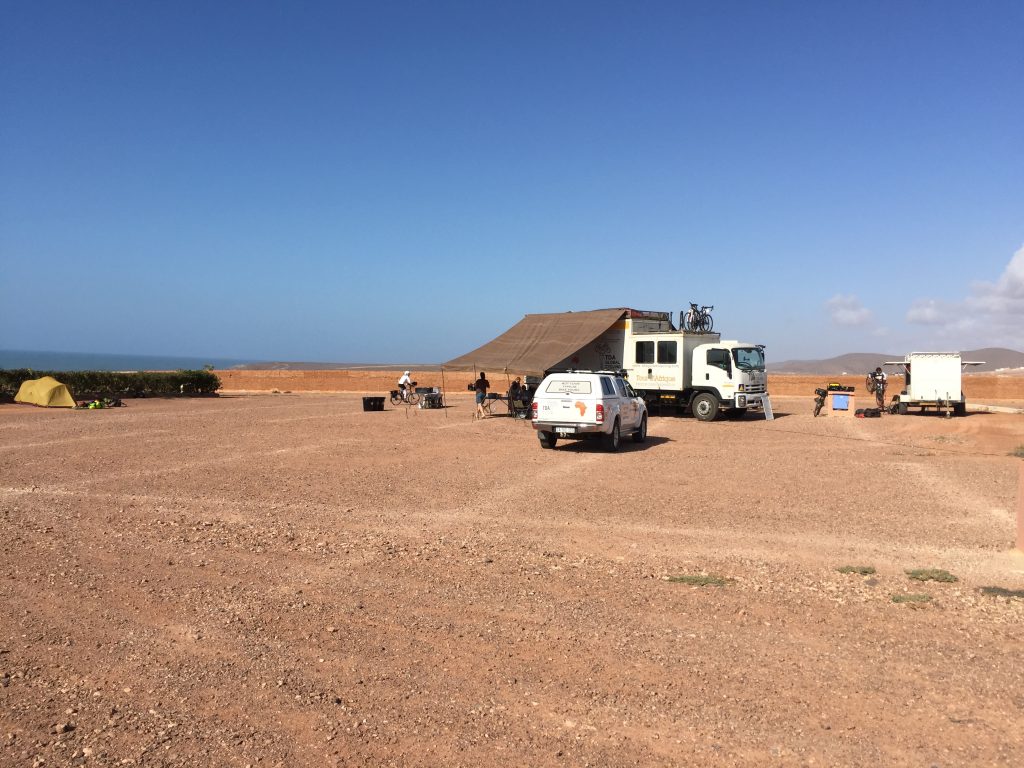 I've got my tent up, had a rather good shower, done some washing, had a couple of cups of soup, done a little riding and am now waiting somewhat impatiently for dinner!
Later: Dinner was 'curry' and rice with salad – the curry gets quotes because it was curry by virtu of some Greggs (style) curry powder being added to what was essentially a beef stew – tasty and filling, but not really curry.
I've been for a wander down to the bottom of the campsite where there's a great view down to the coast – looks very like a New Zealand beach to me!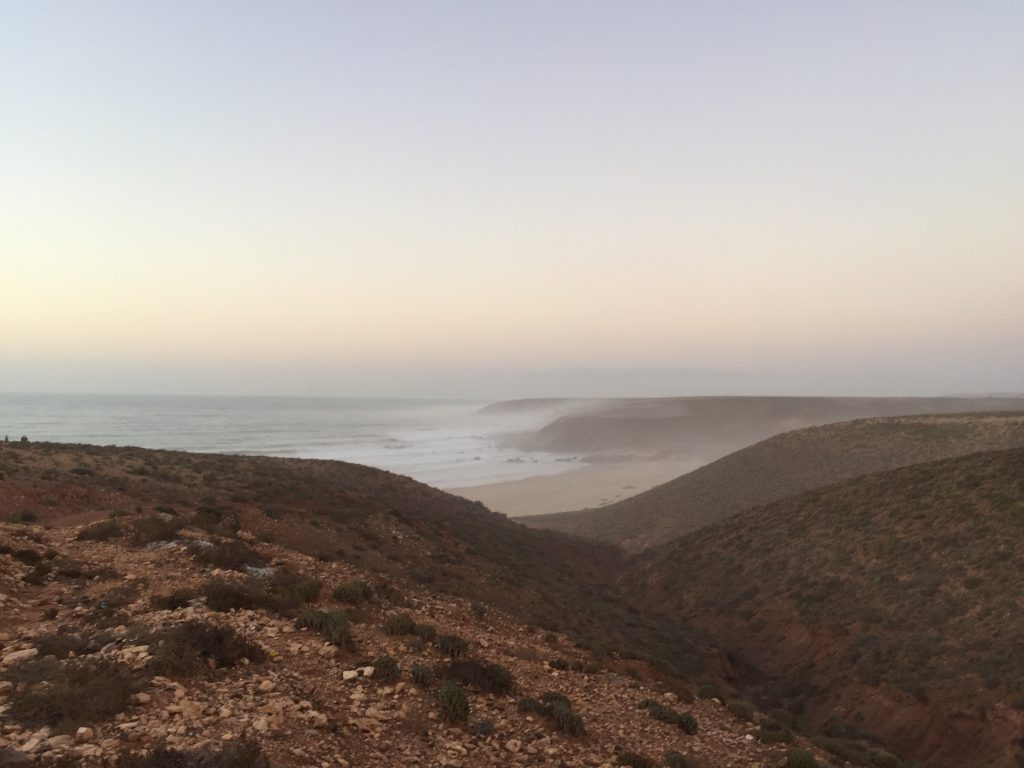 Other than the assorted cacti on the hillside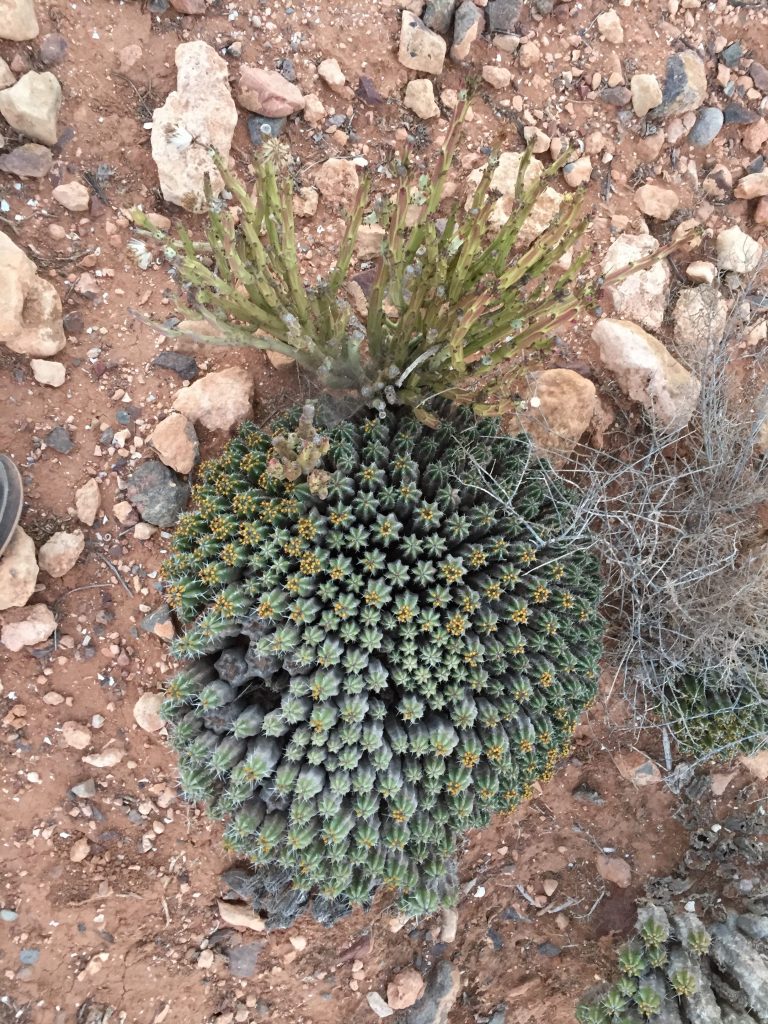 The sun's now set – we're running at almost 12 hours of daylight per day right now, and with the sun going so has any remaining heat – it's definitely hot during the day but it cools rapidly once the sun has gone.
The net result is that once it gets dark pretty much everyone vanishes into their tent in an attempt to stay warm – later in the week I think it'll also be because everyone's pretty tired, with more climbing tomorrow, and then some long (though flat) days to come. As I'm still in my t-shirt and shorts, and getting pretty chilly, I'm going to follow suit!
View from my tent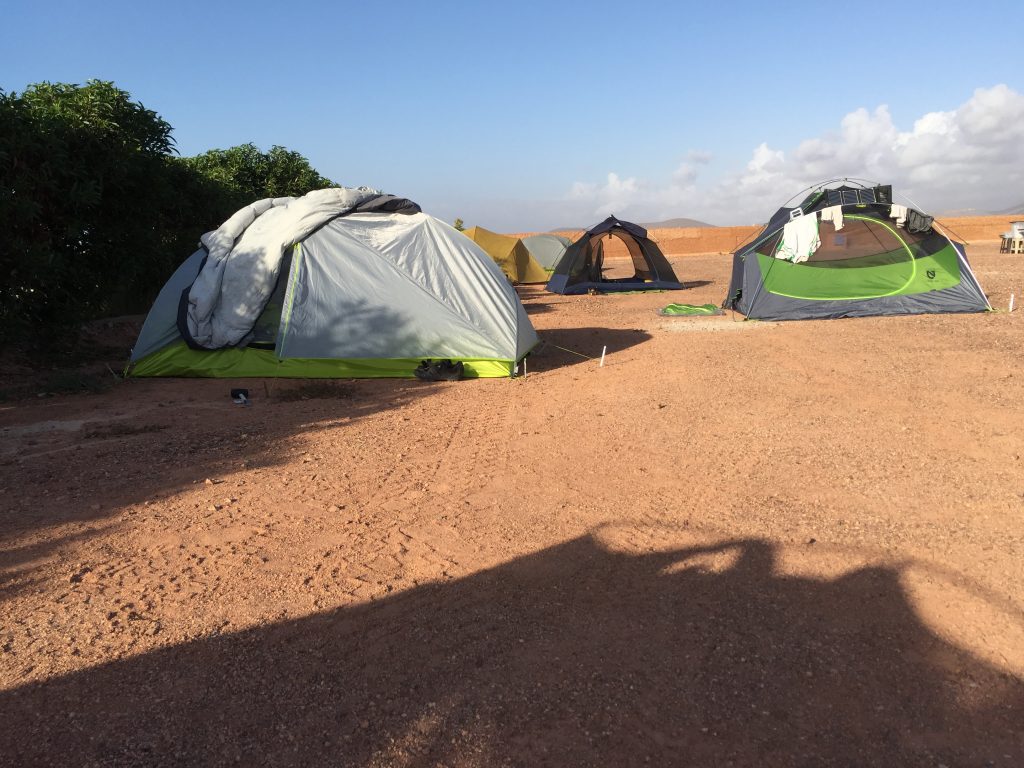 Selfie of the day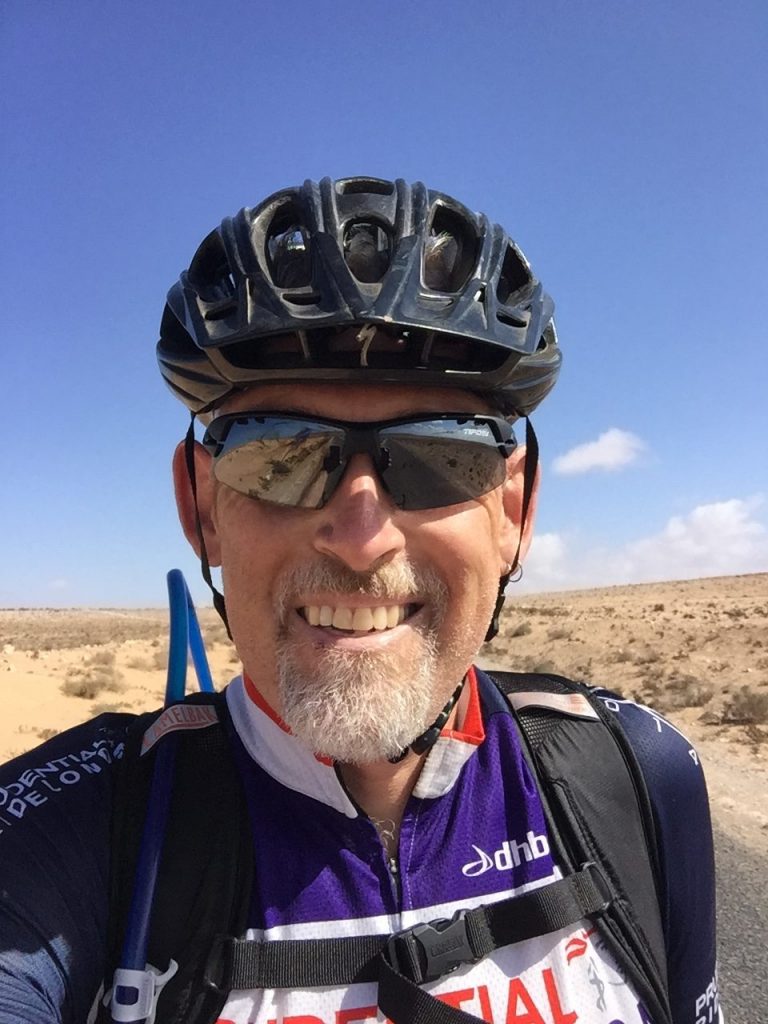 Riding data