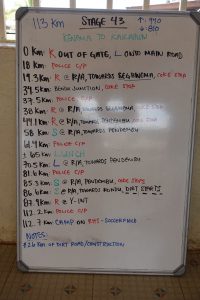 Just a quick post to say that today's been a great day, and despite a minor interaction with the pavement I've felt the most human I've been since the day before we came into Freetown.
Not having my phone is proving to be a real hassle, particularly when it comes to taking photos and uploading things here – using my camera just makes things significantly more complicated which means that when it's hot and humid it's too much of a pain in the arse.
Tomorrow we head back to Guinea for a further four days before also crossing in to Cote d'ivoire this 'week'.
I'll see if I can smooth the process of getting things uploaded so that I can get back to proper posts, but I';m not hopeful so no breath-holding!
View from my tent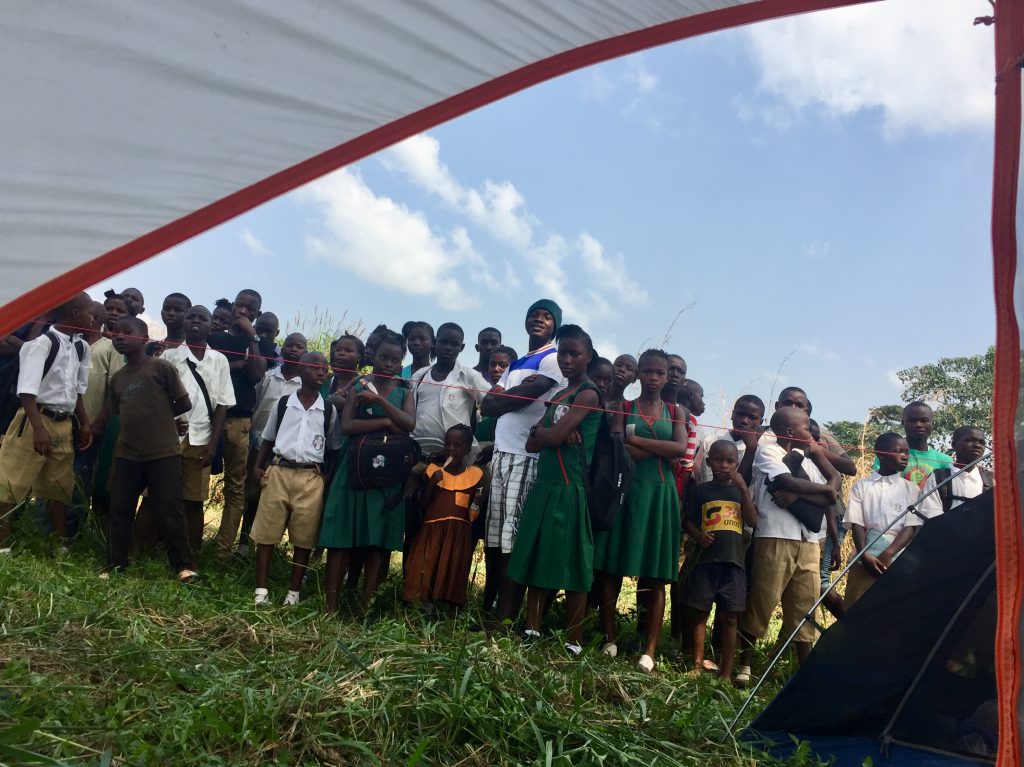 Selfie of the day
On my camera 🙁
Riding data
| | | | |
| --- | --- | --- | --- |
| Total distance: | 112.48 km | Total Time: | 05:54:10 |
| Max elevation: | 331 m | Min elevation: | 151 m |
| Total climbing: | 1039 m | Total descent: | -902 m |
| Average speed: | 19.06 km/h | Maximum speed: | 55.08 km/h |