WP GPX Maps Error: File /var/www/ride.bluecrocodile.co.nz/releases/20160107204732/web/app/uploads/gpx/activity_1393622504.gpx not found!
So the day has finally come – our last day of riding to get us in to Istanbul. Lots of rain over night, and the forecast for the day isn't exactly brilliant either, with lots of rain coming our way.
Out from camp and onto the road after everyone else but I soon caught people as the hills of the day started.
Showers came and went as we continued on, and I was soon pulling well ahead of others. To avoid the worst of the traffic we were looping round the edge of Istanbul to come down to the edge Bosphorus.
As I was on the final climb of the day the rain really started to come down, and the temperature dropped. Once I was heading down the other side things got rather treacherous with torrential rain, narrow roads, and increasing amounts of traffic.
Through some craziness and down to the river – we were having lunch on a boat, but finding which one was going to be something of a challenge – that area of the river is wall-to-wall boats. Eventually I found Ozgar, and the bad news about the boat is that it's completely open, as it's less than 10 degrees and I'm soaking this isn't a good development.
Some discussion with a nearby tea-house and we had somewhere inside to wait for others to arrive. Just as well because by the time everyone was in I'd been waiting nearly two hours!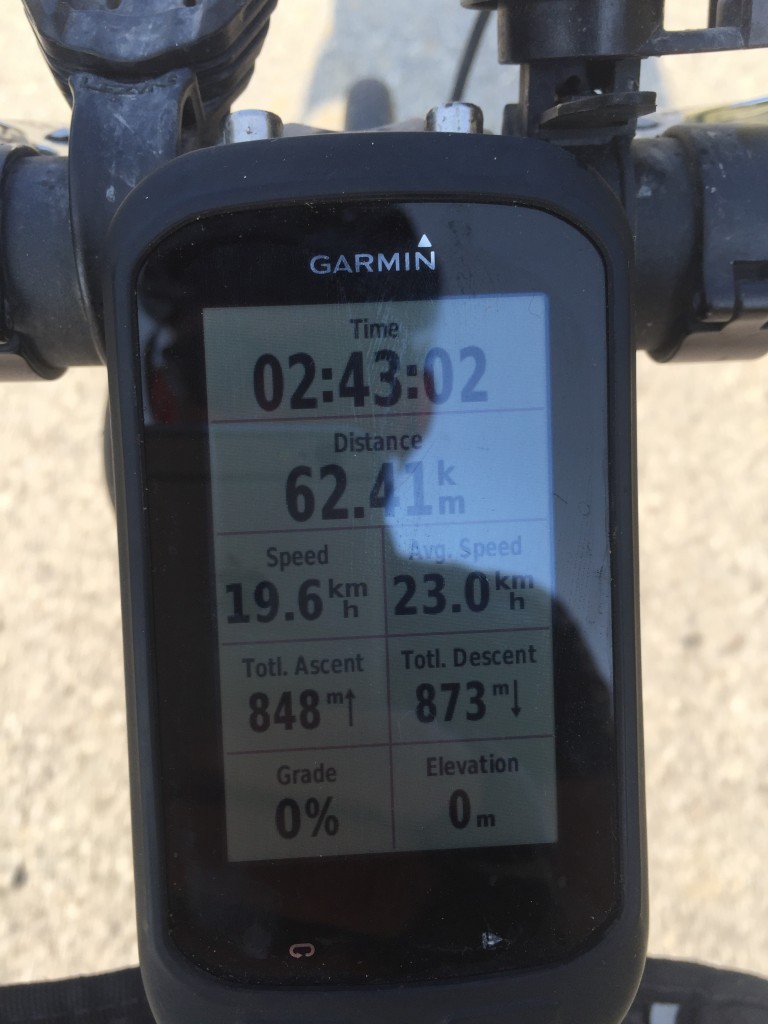 From lunch it was a convey in to town and the hotel. At times it was pretty crazy with the traffic and us all trying to stick together!
We stopped a couple of times for photos, and then finally for champagne!!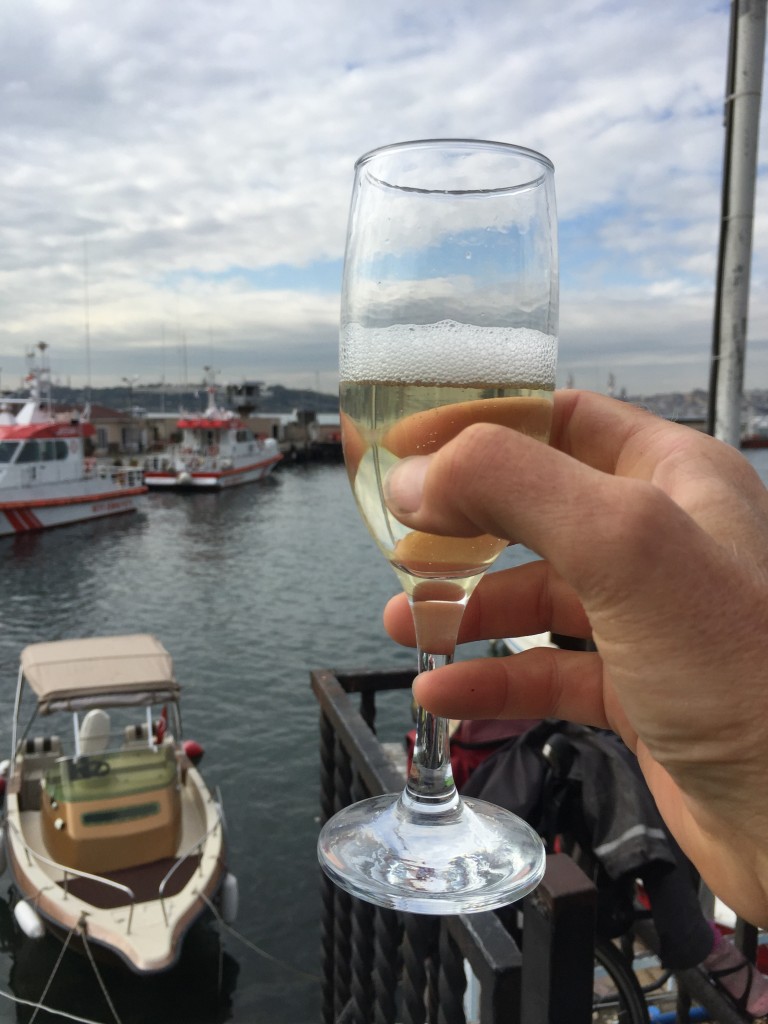 Up to the hotel, with a stop at the pressure washer on the way to get the bike clean for packing.
Showers, downtime, and some further organisation for the crew awards and then it was time for dinner at the Maiden's Tower which is a very nice location actually in the river with fantastic views all round!
And like that, after 144 elapsed days, 116 riding stages, 12,549km and a lot of blood, sweat, and tears it was done! We'd ridden from Beijing to Istanbul!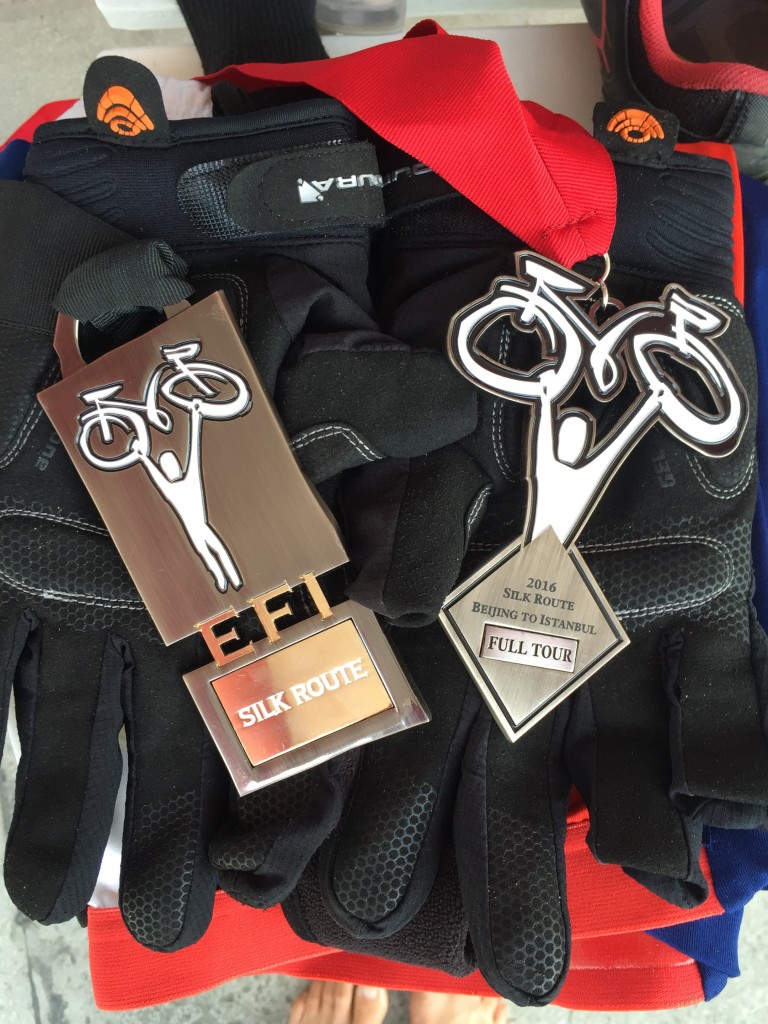 Riding data
View from my tent